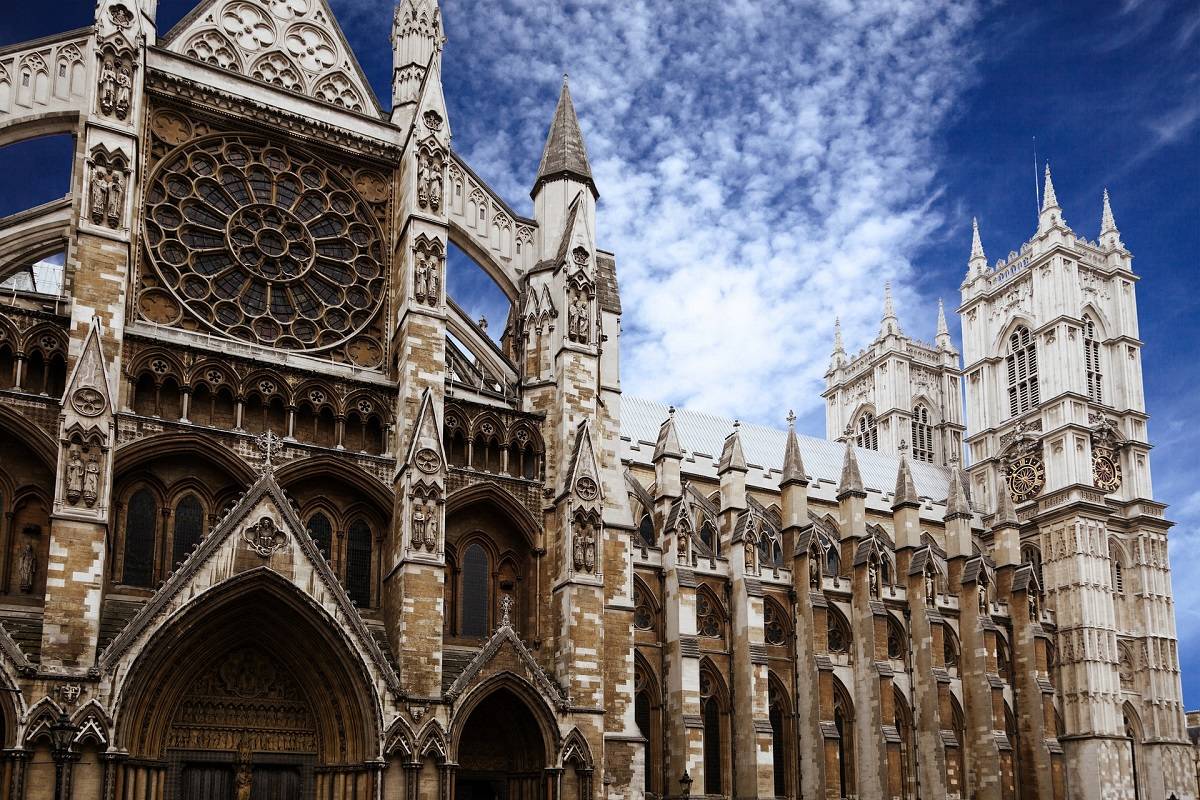 Who is buried at Westminster Abbey?
Posted by AK Lander | On October 16, 2020 00:00
Westminster isn't just an important & beautiful London church; it's the burial site of many kings & queens. Discover who is buried in Westminster Abbey.
In the UK we are blessed with a rich history of kings and queens. Over the centuries there have been various favourite burial grounds for our monarchs but one of the most spectacular certainly has to be Westminster Abbey.
There have been thousands of burials at this historic building across the ages and a great number of these are actual monarchs, along with plenty of their consorts. In this article, we reveal exactly who is buried in Westminster Abbey and provide a little insight into some of the majestic tombs that visitors can see to this day.
As mentioned, the list of British kings and queens (and consorts) buried at Westminster Abbey is extensive and below you can find the complete list.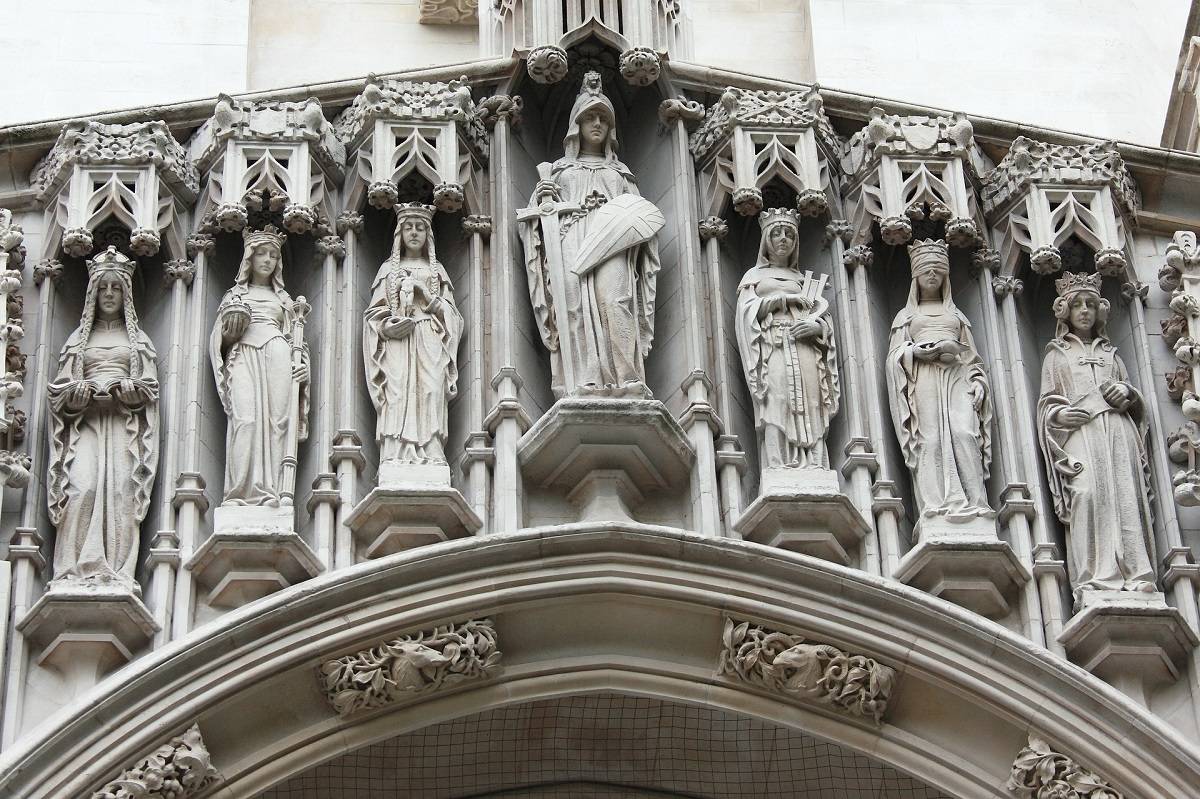 READ ALSO: Who is buried at Winchester Cathedral?
Which kings and queens are buried in Westminster Abbey?
Edward the Confessor & Edith of Wessex
Matilda (Maud), wife of Henry I
Henry III of England
Edward I of England & Eleanor of Castile
Edward III of England & Philippa of Hainault
Richard II of England & Anne of Bohemia
Henry V of England & Catherine of Valois
Anne Neville, wife of Richard III
Henry VII of England & Elizabeth of York
Edward V & Richard Duke of York
Edward VI of England
Anne of Cleves, wife of King Henry VIII
Mary I of England
Mary, Queen of Scots
Elizabeth I of England
James VI of Scotland and I of England & Anne of Denmark
Charles II of England and Scotland
Mary II of England and Scotland
William III of England and II of Scotland
Anne, Queen of Great Britain
George II of Great Britain & Caroline of Ansbach
Selected royal tombs at Westminster Abbey
Now that you are familiar with some of the names buried at Westminster Abbey, let's go into a little more detail about a select few of the royals which are interred here, as well their tombs.
St Edward the Confessor
The first monarch to be buried at Westminster Abbey is St Edward the Confessor. Edward ruled for 24 years and was one of the last of the Anglo-Saxon kings, dying in 1066 – the same year as the Battle of Hastings during the Norman Invasion led by William the Conqueror. At Westminster Abbey, his resplendent tomb is situated just behind the High Altar.
Henry III
Henry III is the king responsible for building Westminster Abbey, so it is no surprise that he too is buried here. His tomb is near that of Edward the Confessor's, with the abbey housing a beautiful golden effigy of the king. Henry III ruled from 1216 – 1272, making him the longest-serving English monarch until George III in 1816.
Henry V
Henry V died in 1422 and was also interred at Westminster Abbey (joined later by his wife Catherine). Later immortalised by the iconic William Shakespeare play that bears his name, Henry V is known for his wars with France during the Hundred Years War and is one of history's greatest warrior kings, helping England become one of the strongest military powers in Europe. There is a stunning chantry built in his name and the inscription on his tombs reads:
"Henry V, hammer of the Gauls, lies here. Henry was put in the urn 1422. Virtue conquers all. The fair Catherine finally joined her husband 1437. Flee idleness."
Henry VII & Elizabeth of York
Henry VII is yet another Henry who is buried at Westminster Abbey, entombed next to his wife Elizabeth of York. Henry VII's chapel at Westminster is next to Henry V's, dedicated to the Virgin Mary and today is known as the Lady Chapel. The chapel is an extraordinary example of late Medieval architecture. Henry was buried at Westminster in 1508 with an exquisite golden effigy of he and Elizabeth above their tomb. The marriage of Henry and Elizabeth united the famed houses of Lancaster and York.
Queen Elizabeth I & Queen Mary I
One of the most interesting tombs at Westminster Abbey is the side by side burial of sisters Queen Elizabeth I and Queen Mary I. Elizabeth (a protestant) and Mary (a Catholic) should have been fierce rivals during a turbulent time of English history but actually got along rather well. Mary I died in 1558 and Elizabeth I died in 1603. The half-sisters are buried with one another in an imposing tomb with a description that reads:
"Remember before God all those who divided at the Reformation by different convictions laid down their lives for Christ and conscience sake."
Charles II
Charles II was the first English monarch following the monarchy's restoration in 1660. His father Charles I had been beheaded during the English Civil War. From House Stuart, Charles II converted to Catholicism on his death bed and therefore his burial/funeral was not allowed to be an elaborate one. There was no more room for large royal tombs at this time, so Charles II is buried in a simple vault. There is a grand wax effigy of Charles, however, that stood by his tomb for 100 years and today is displayed in the Queen's Diamond Jubilee Galleries.
Mary, Queen of Scots
Mary, Queen of Scots is certainly one of the more famous royal inhabitants at Westminster Abbey, being buried in a majestic and grandiose marble tomb. Mary, a Roman Catholic, was seen as a danger to her cousin Elizabeth I and was famously imprisoned by Elizabeth before finally being executed in 1587. Her son James I succeeded the childless Elizabeth I on the throne, however, with James arranging for his mother's spectacular marble tomb that we can see today.
READ ALSO: Famous memorials from around the world
If visiting Westminster Abbey is something you are interested in, Jessica Norah, travel blogger at Independent Travel Cats, told us that she recommends it to any visitor "due to its strong cultural and historical connections. It is one of London's World Heritage Sites, and it has been home to all English coronations dating back to William the Conqueror in 1066. It has also been home to a number of royal weddings including the wedding of Prince William to Catherine Middleton in 2011. The huge church has lots of interesting things to see and learn about from the coronation chair to the Poet's Corner to the Queen's Diamond Jubilee Galleries."
Jessica notes that the abbey "is also home to a number of tombs of British royalty and notable people, including the tombs of Queen Elizabeth I and Mary, Queen of Scots in the Lady Chapel." Norah remarked that she has wondered what "Mary, Queen of Scots would think of being buried so close to her English cousin and deadly rival!"
READ ALSO: Who is buried at Frogmore?
Royal figures buried at Westminster Abbey
As you can see, there is no shortage of fascinating figures from Britain's royal past buried at Westminster Abbey. These royal tombs are a true window into the past and a great way to learn more about our nation's history. The Abbey has, unsurprisingly, run out of room for more recent royal burials, with modern monarchs like George VI being buried in St George's Chapel at Windsor Castle.
If you are looking for the perfect gravestone to pay tribute to your deceased loved one, we would love to help.
For more guides, tips, and advice, make sure to visit our news page.